You will want to first need to enter the settings of Kodai by clicking on the cog gear in the bottom left. You need to enable the Show "Pay with PayPal" profile option as well as sign in using the Click Here to pre-login to your PayPal account. Sign in your PayPal and close out the window. You will want to check this prior to the drop time since you can log out for being inactive.
Make a new Shopify release and select your store, be sure the store has PayPal checkout enabled, otherwise you'll get the No PayPal Option error.
Now make your tasks, be sure to select the Pay with PayPal profile. After that select your shipping profile.
Start your tasks, once they pass the queue and go to Submitting Payment you should get the Awaiting Payment status, a new window will pop-up and you can checkout using your PayPal.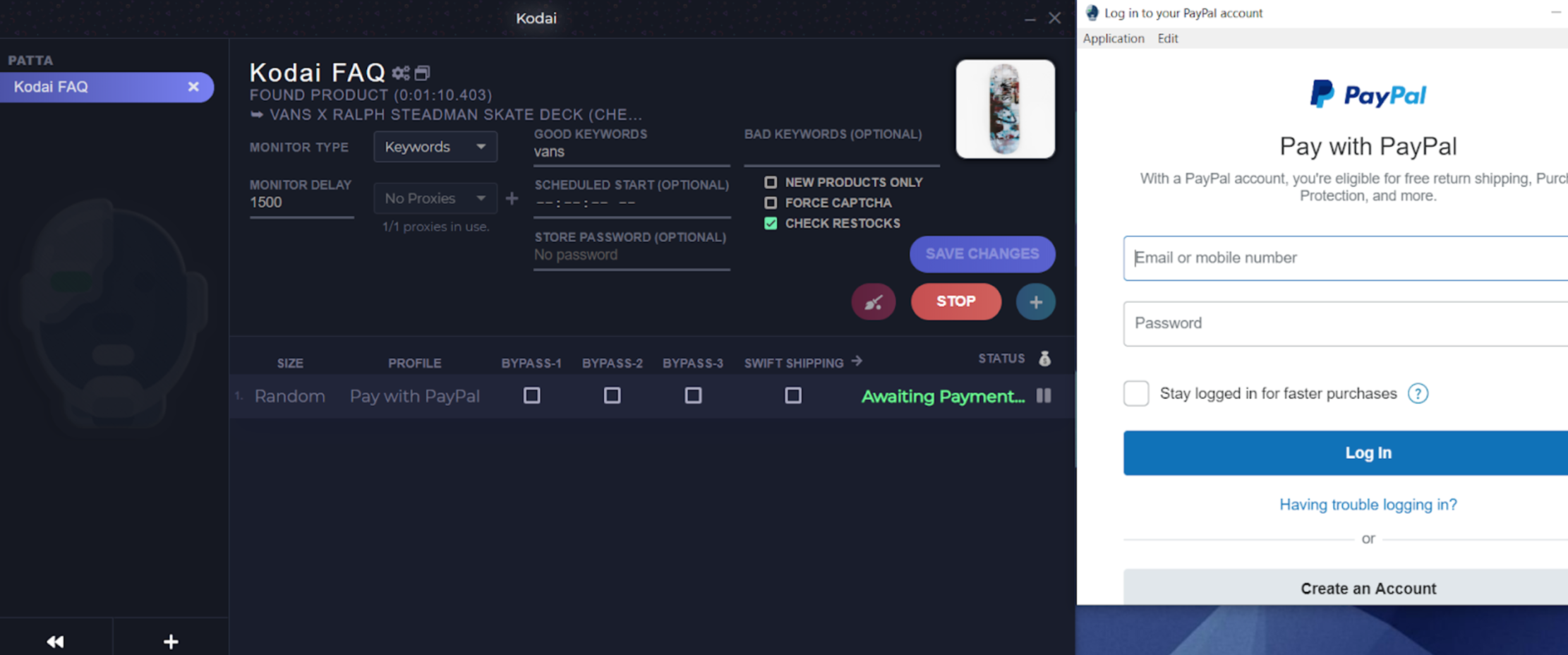 Note: If you want to login to your PayPal before the drop for a faster checkout process, be sure to pre-login to your PayPal in the settings page.