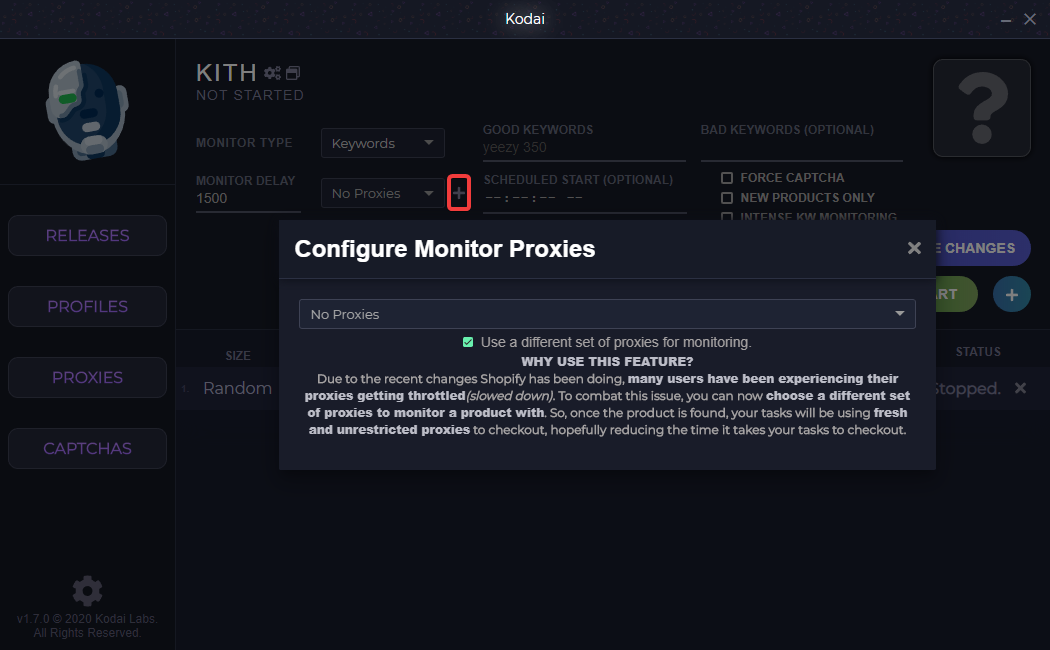 You can configure monitor and checkout proxies by clicking the plus sign next to where you select your proxy list.
Monitor Proxies will constantly ping the site for the Keyword/Link/Variant Kodai is currently running.
Checkout Proxies will be used when the product stock is loaded and it will attempt to checkout.
Checkout Proxies will be fresh to the site when stock is loaded, and proxies won't be throttled.
You can setup Monitor/Checkout Proxies by creating a separate proxy list which contains your Monitor Proxies. Once you have made your Monitor Proxy list, go back to your release and click on the + to configure your Monitor proxy list for that release.