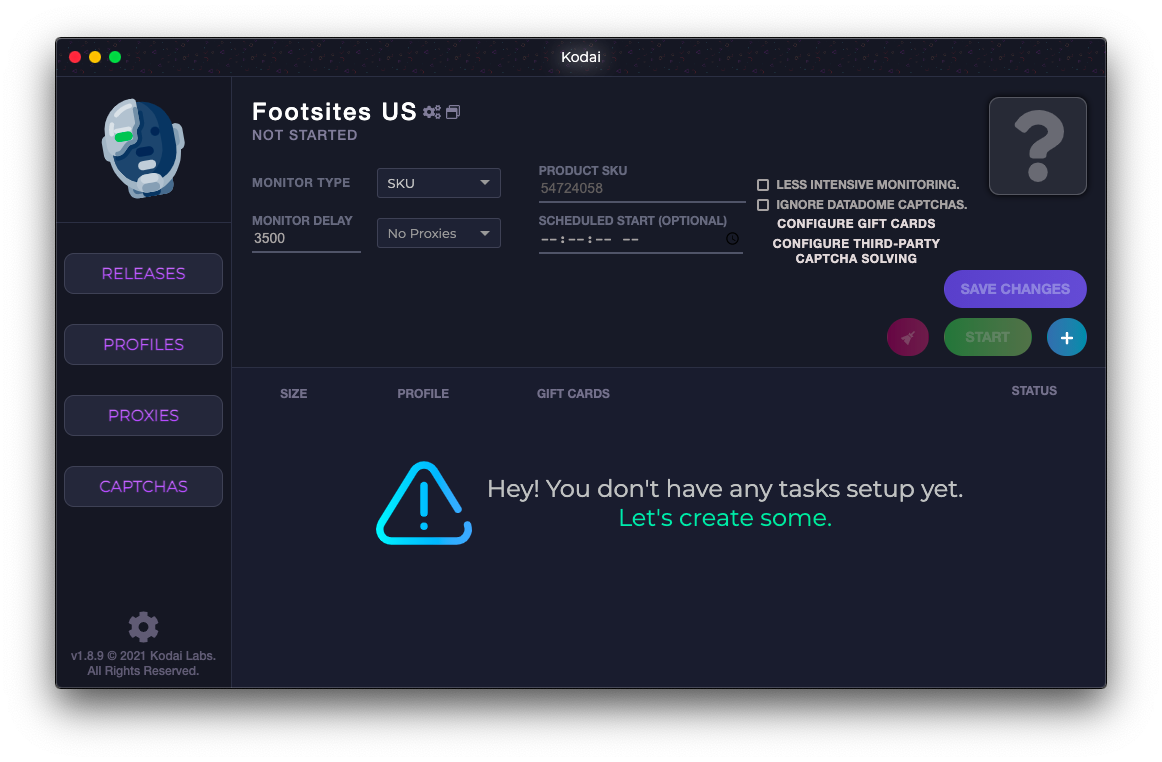 Firstly, select the store you wish to run for in the drop-down when creating a release.
Kodai supports the following US Footsite stores – ChampsSports, Eastbay, Footaction, Footlocker - CA, Footlocker – US, Kids FootLocker & Lady Footlocker.
The setup is fairly simple, all that is required is the product SKU, and a set of working proxies (Optional - if you do not have proxies, you may run locally with no proxies, but this limits the number of tasks you are able to run). The product SKU is typically provided in our release guides found on the HUB and in our Discord server.

For proxies, it's recommended to use reliable, unbanned proxies as US Footsites tend to band proxies very quickly!

If your task gets blocked due to DataDome, you can open a captcha harvester and solve a captcha, which will unblock your task/IP for a small duration of time, before having to solve another captcha.
Enabling the Ignore DataDome Captchas Setting will ignore DataDome captchas. This does not mean it is bypassing DataDome. Instead of solving a captcha to get unblocked, Kodai will instead ban that proxy and retry with another. This setting may be force enabled during releases for everyone if the DataDome block rate is low and that this method would be more effective than solving captchas.
Enabling the Less Intensive Monitoring Setting will reduce residential proxy usage significantly while in the queue.