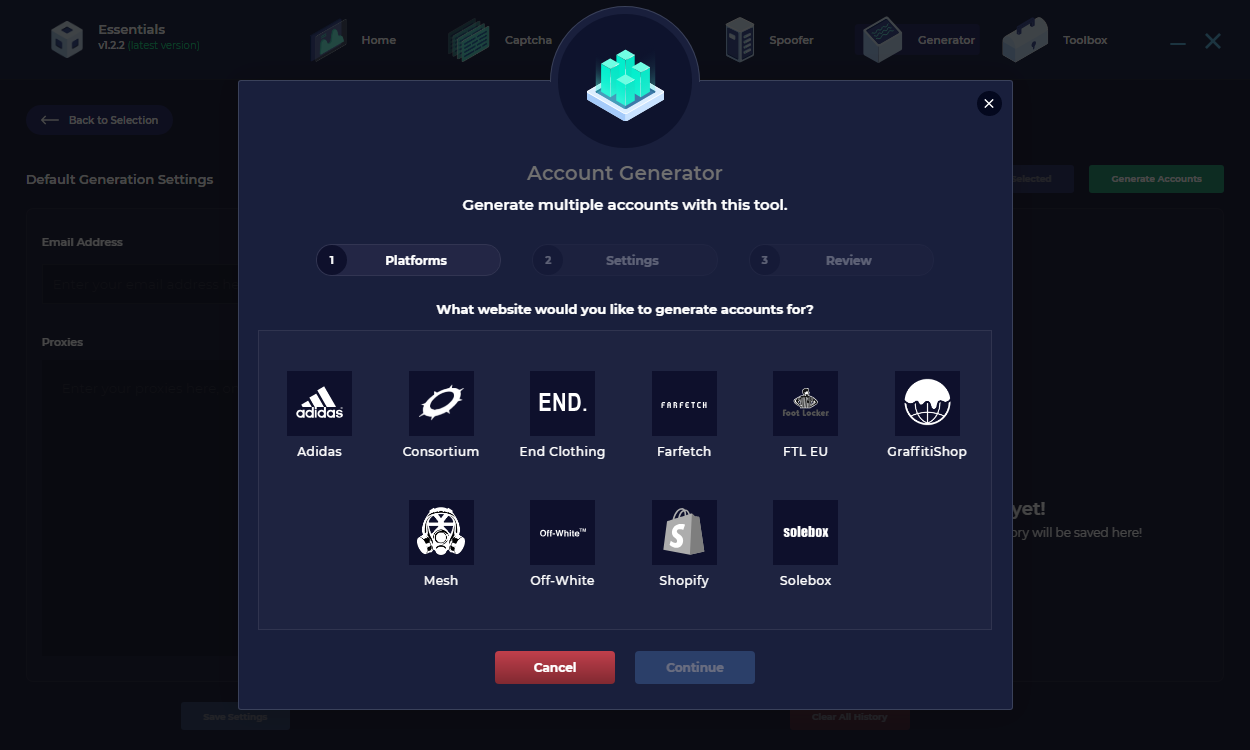 To generate accounts, click on the Generator section of Essentials and then select the Account Generator. Click generate accounts and the option to select a website will be displayed. For example, if you want to generate accounts for Xhibiton, click on the Shopify icon. The Shopify Store URL for Xhibiton is https://www.xhibition.co/.
You also have the option to use proxies when generating accounts which helps prevent you from getting temporarily banned.
There is also a feature for saving default generation settings which you are able to use during the generation process.