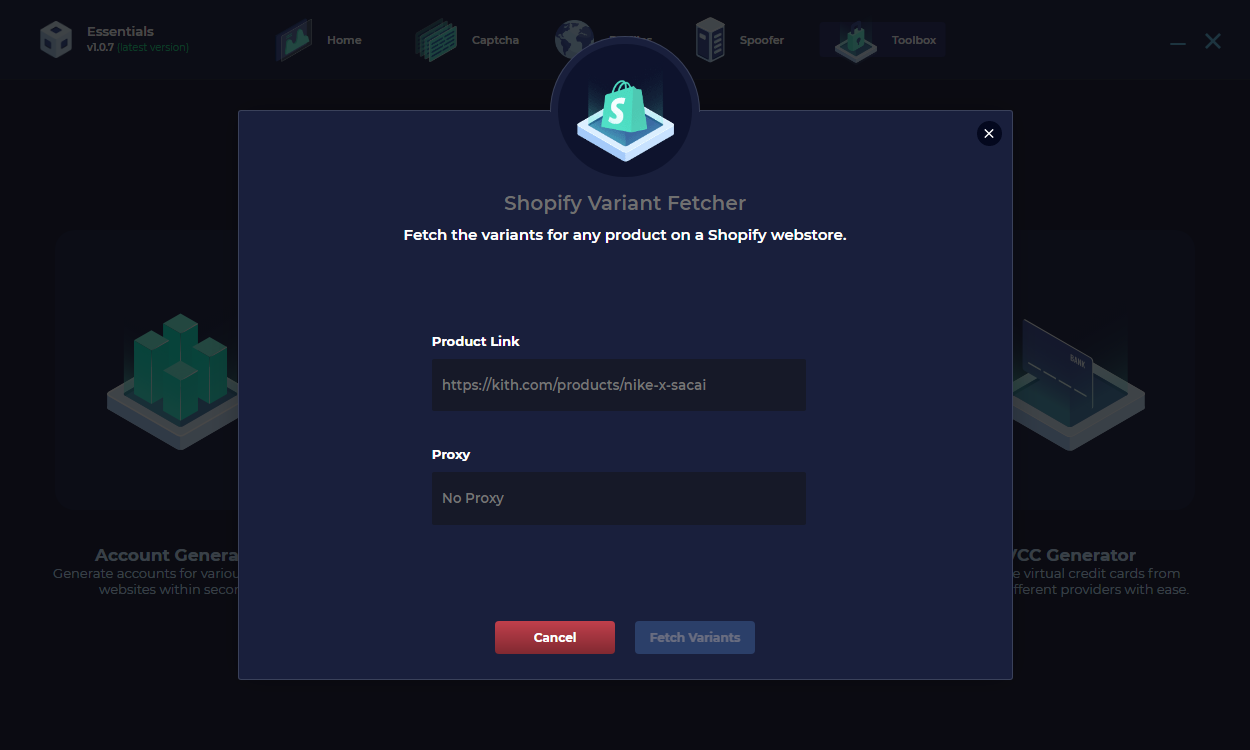 Select the Toolbox on the top menu, and then select the Shopify Variant Fetcher.
If an early link is available and the product is currently loaded on a Shopify site, simply add the product link to Product Link field and select Fetch Variants. You are also able to enter a proxy if your local IP is flagged. A list of variants specific to each size will be shown.
For example, entering the URL https://kith.com/products/adidas-consortium-x-human-made-superstar-80s-white-core-black-off-white will display the following: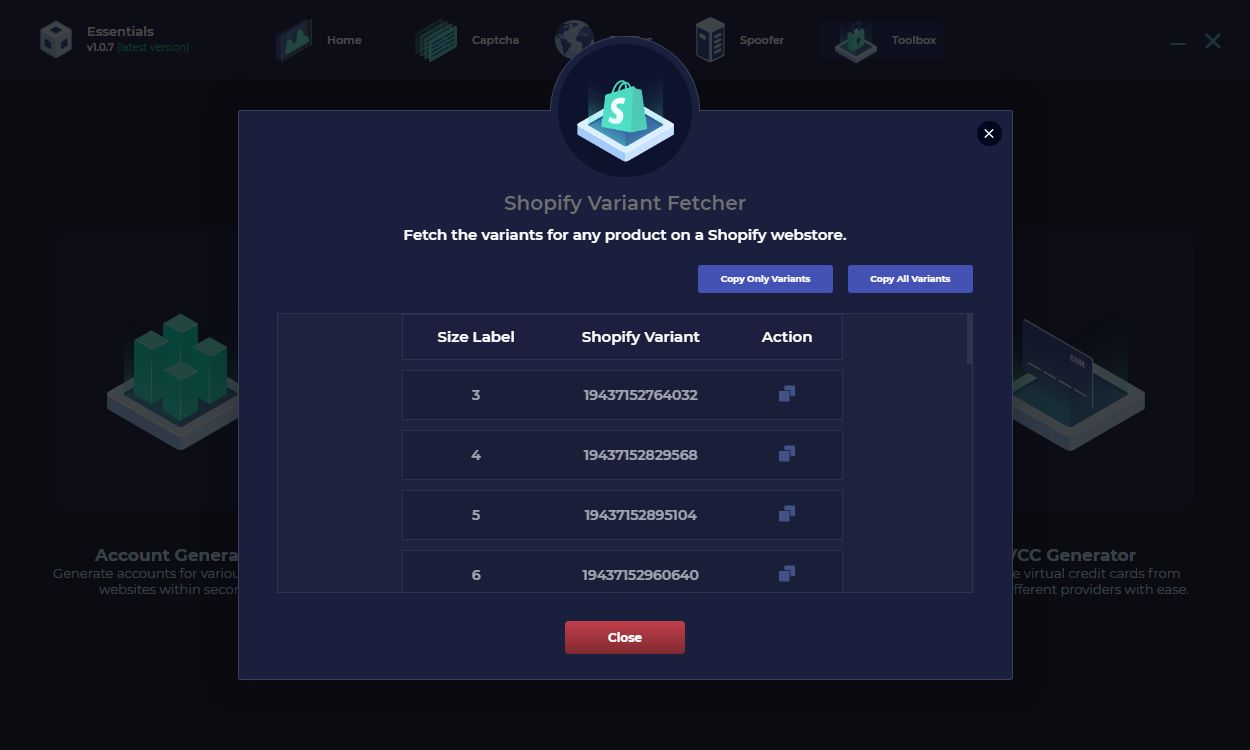 You are able to view which Variant is associated with which size. You are also able to copy each individual variant by clicking the copy symbol next to the one you wish to use.
If you select Copy Only Variants the output will be:
19437152764032
19437152829568
19437152895104
19437152960640
19437153026176
19437153091712
19437153157248
19437153222784
19437153288320
19437153353856
19437153419392
19437153484928
19437153550464
19437153255552
19437153321088
19437153386624
19437153452160
19437153517696
19437152796800
19437152862336
19437152927872
19437152993408
19437153058944
19437153124480
19437153190016
If you select Copy All Variants the output will be:
3 - 19437152764032
4 - 19437152829568
5 - 19437152895104
6 - 19437152960640
7 - 19437153026176
8 - 19437153091712
9 - 19437153157248
10 - 19437153222784
11 - 19437153288320
12 - 19437153353856
13 - 19437153419392
14 - 19437153484928
15 - 19437153550464
10.5 - 19437153255552
11.5 - 19437153321088
12.5 - 19437153386624
13.5 - 19437153452160
14.5 - 19437153517696
3.5 - 19437152796800
4.5 - 19437152862336
5.5 - 19437152927872
6.5 - 19437152993408
7.5 - 19437153058944
8.5 - 19437153124480
9.5 - 19437153190016