Gmail forwarding is an option which you can use to forward future emails from multiple emails to a specific email of your choice.
To set up Gmail forwarding, select the email(s) that will forward their future emails to the one selected as the forwarding email and click on Gmail Forwarding option.
Once you have selected the email(s) you want forwarded to a specific email, click on Gmail Forwarding.

Select the forwarding email you would like to use and click Forward.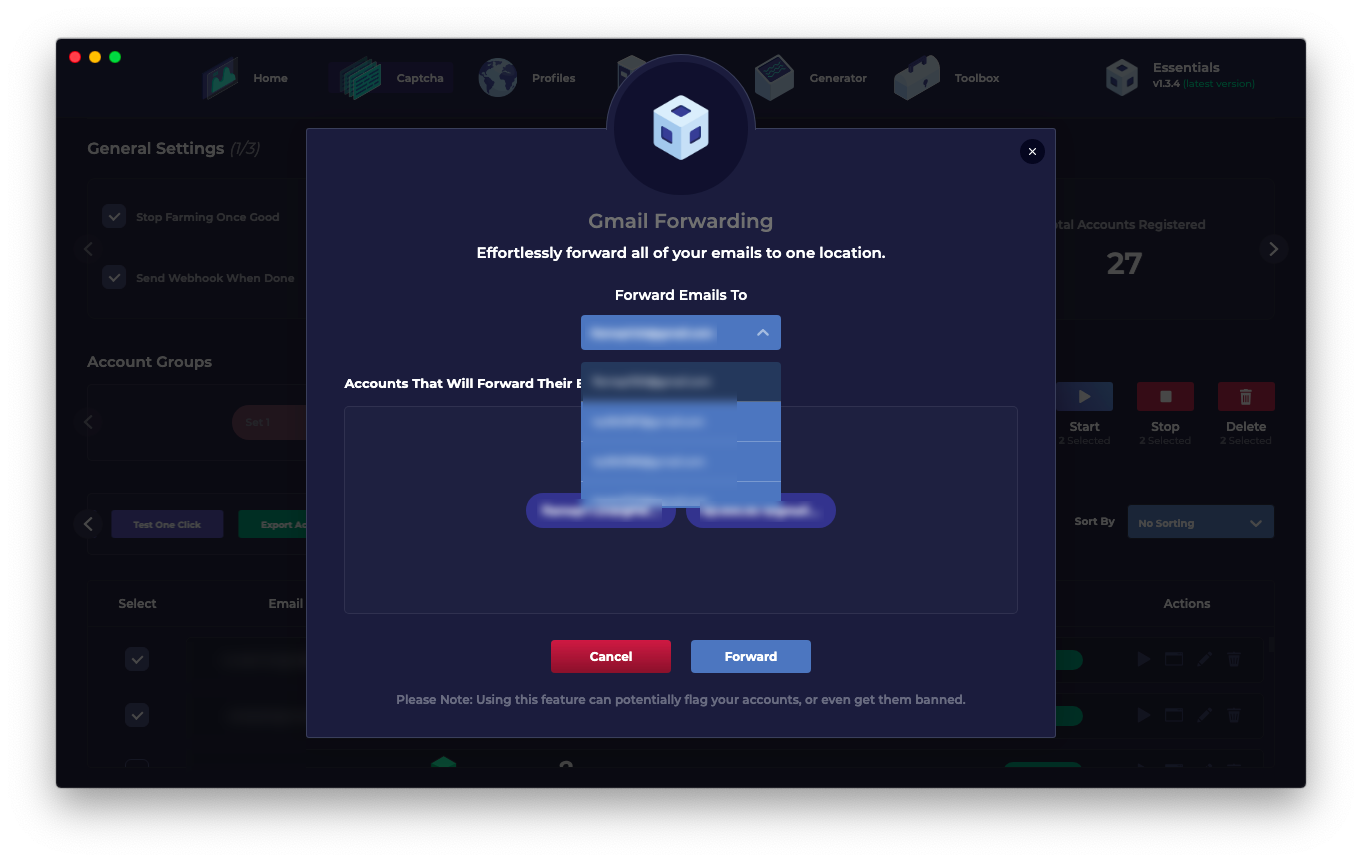 This process can take quite a bit of time, so be patient and Essentials will let you know when it is done.